Desenvolve SP – São Paulo Development Agency is a financial institution of the state government that offers the best financing options to turn the growth project of your company into reality.
With long-term loans and the most competitive interest rates in the market, Desenvolve SP provides support to the development of small and medium business in São Paulo, fostering economic growth and job creation in São Paulo.
The credit options of Desenvolve SP meet all business needs, financing investments in expansion and modernization, acquisition of machinery and equipment, and innovative projects.
Since it was started in 2009 till the end of 2015, 1403 companies were supported in 250 cities.
Desenvolve SP was created by State Law 10,853/01 and regulated by Decree 52,142/07.
Some institutional partners of Desenvolve SP:
AECID – Spanish Agency for International Development Cooperation, through Instituto Ambiental Brasil Sustentável
Sebrae-SP
Endeavor Brasil
ABDE – Brazilian Association of Financial Institutions for Development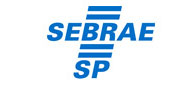 Salvar
Salvar
Salvar